10 Gifts & Stocking Stuffers for the Party Animal In Your Life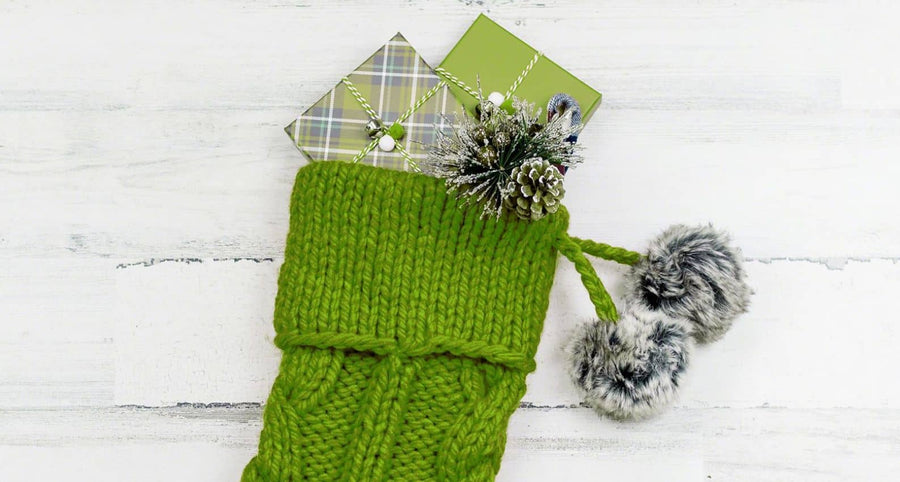 We all have that friend—or several—who lives for a good time, and by "good time," we mean a night that is filled with friends, laughter, and, of course, booze. This is the friend who brings your entire friend group together despite protests of "I have to work in the morning" or "I don't have a sitter." They are the person on whom you can rely on to make you smile after a fight with your significant other and who will back you up even if you say the sky is purple. And to show your thanks, you want to give them something that demonstrates just how well you know them. If you're at a loss for ideas, we have you covered with a guide for the best gifts for drinkers.
Wine Wands
For all the winos in your life, the wine wand will be a welcome and much-needed addition to their bar cart collections. The wine wand, which you can find on Amazon, does away with those nasty day-after headaches by removing symptoms causing sulfites and histamines without removing the flavor. Not only that, but the Patented Phoenix Purification technology actually restores opened wine to its unopened state, which means your wine-loving friends will never have to guilty toss another half-drunk bottle ever again.
Mixology Dice
Speaking of boozy stocking stuffers…Mixology Dice are small and affordable enough to throw in with any gift to your drink-loving friend. The set comes with eight laser engraved wood dice that feature six ingredients across six categories. It also comes with an instruction booklet, mixing instructions, and a cute cotton pouch. Your friend can use certain dice to create traditional cocktails or all eight to come up with something genuinely unique and mouthwatering.
Monogrammed Wine Kit
Wine drinkers require gear, and by gear we mean an opener, pourer, stopper, and drip ring. Make sure your boozy friends have everything they need at their fingertips by tucking wine accessories tool kits into their stockings. Engrave each with their names, an inside joke, or an inspirational saying when purchasing the kit through Etsy.
Whiskey Ice Balls
There's something about drinking whiskey over ice balls that feels truly sophisticated and authentic. Whether you get this sentiment or not, your whiskey-loving friend likely does, so gift him or her with a set of two no-leak molds that form a pair of perfectly round ice balls. To elevate their drinks further, each molded ice cube features the letter "W."
Beer Chiller
Not much is worse on a hot day than a warm beer... Except, perhaps, no beer at all. Make sure your friend no longer has to choose between the lesser of two evils by gifting them a Corkcicle Chillsner Beer Chiller. The device, which fits most 9" or taller long-neck bottles, lets beer drinkers enjoy a chilled brew without having to worry about the beer foaming over the top or the glass breaking. The set comes with two chillers, each of which takes 45 minutes to chill, which means your friend can have a cold beer every 22.5 minutes should they choose.
Himalayan Salt Tequila Shot Glasses
These beautiful shooters, which are made of salt, add the perfect hint of salty flavor to your tequila shots. Handmade from Himalayan salt, no two are the same, and each boasts the finely veined, translucent appearance of rose quartz. If your friend loves a tequila shot or two but hates the sticky, salty mess shots leave behind, these cups are the perfect boozy stocking stuffers for them.
Reusable Cocktail Picks
If your friend loves the environment and loves a good daily cocktail or two, surprise them with reusable cocktail picks. Though you can undoubtedly find them in various styles, West Elm sells sets of six in stainless steel that look like little arrows. If you're in the market for boozy stocking stuffers that make a classy statement, these little picks are it.
Margaritaville Machine
Want to help your friend make the perfect margarita? Check out this easy-to-use, easy-to-clean frozen-drink-making machine. It makes up to 36 ounces at a time, features dual motors, and comes with shot glasses, recipes and instructions.
Wine Pearls
Like the beer chillers, wine pearls are stainless steel wine-cup inserts that you freeze and use to either cool your beverage or maintain its already-cold temperature. These make the perfect gift for your wine-loving friend who enjoys a glass of cab on even the hottest of summer days.
Bender Recovery Bundle
No boozy gift is complete without a recovery bundle. One of the best gifts for drinkers you can buy this year, the Detoxify Bender Recovery bundle lasts from Friday to Monday. It delivers the hydration your body needs to prevent the symptoms of a hangover from ruining the next day. If you really want to show your friends you care, gift them this weekend-saving recovery kit.
Avoid a Hangover? Yes Please! Shop Polisorb Packets
Raise a glass to all your drinking friends this holiday season. Do so in style by gifting them one or several of the above gifts. They'll love you all the more for it.