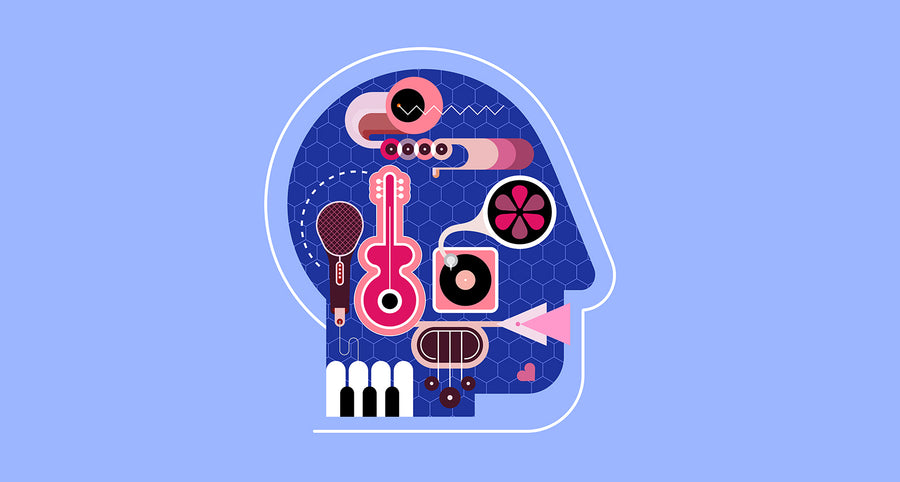 From obscure '80s flicks to garden gnomes, if you can name it, there's probably a podcast about it. But, let's be real- one of the most exciting types of podcasts to emerge is the positive mindset pod. (Sorry, gnomes.)
What are Positive Mindset Podcasts? 
That's a deceptively deep question. For some, they're a way to start the day off right. For others, they're a guide to nurturing personal and professional relationships. For almost everyone, they're a route to better mental health and a more meaningful life.
How are Podcasts Beneficial?
Listening to a podcast is like a satisfying trip to the gym for your brain. It doesn't matter what type of podcast you consume, either: Absorbing almost any type of informational content positively impacts your brain. When you queue up your favorite comedy podcast to make washing the dishes less tedious, you're not just rinsing lasagna-crusted plates; you're also showering your brain with endorphins. If you tap into a meditation podcast before bed, your brain starts its cool-down routine, awash in soothing oxytocin. Pick the right podcast, and you can do everything from increasing your productivity to boost your mood.
Best Podcasts to Shift Your Mindset
If a change in mindset is in order, there are plenty of podcasts with something to offer your mental, physical and spiritual well-being. Here are nine of the best podcasts for positive mindsets available today.
Henry G: Positive Mindset Podcast
As its name suggests, Henry G's podcast is all about embracing your best self 24/7 instead of just rising to the occasion. If you're struggling to find your purpose or feel like you're not living up to your potential, this might be the pod for you.
The Mindset Mentor
Rob Dial knows his stuff. He's studied with thought leaders, including Ram Dass and Tony Robbins. The result? More than 2 million followers on social media, and this popular podcast designed to improve your focus, motivation, and direction.
Mindset Magic & Manifestation
Ready to revamp your vibe? Host Mikayla Jai delves deep into spiritual topics such as learning how to manifest what you want, creating vision boards and shadowing work.
Paul Daly: Positive Mindset Podcast
Paul Daly's weekly podcast tackles many of the biggest threats to a positive mindset, including procrastination and self-sabotage.
The Mindset Mile
Host Aisha Zaza is all about making gains in this podcast! It aims its laser-like focus on achieving goals one step at a time — literally. For the podcast's first 30 episodes, Zaza challenges listeners to run or walk one mile every day while listening to the pod.
Ten Percent Happier
Think you've had a bad day? Author and ABC News anchor Dan Harris had a panic attack on live TV. That led him to meditation and penning his bestselling book "10% Happier." Now, he's branched out into this popular podcast that teaches listeners how to harness their compassion, generosity, and creativity. Harris is the real deal; past guests include the Dalai Lama himself.
Happier with Gretchen Rubin
Podcasts are a family affair for Rubin, the bestselling author whom the New York Times dubbed "the queen of the self-help memoir." Rubin and her sister, Elizabeth Craft, dish about an assortment of ways to be present, have fun, and stop sweating the small stuff.
Meditation Minis With Chel Hamilton
Got 10 minutes to spare? Then you have time for a guided meditation with hypnotherapist Chel Hamilton. With close to a quarter-million followers on Spotify, this award-winning pod can help you tame your anxiety, bolster your confidence and sleep like a baby.