Indulge Much? How to Restart Your System After a Binge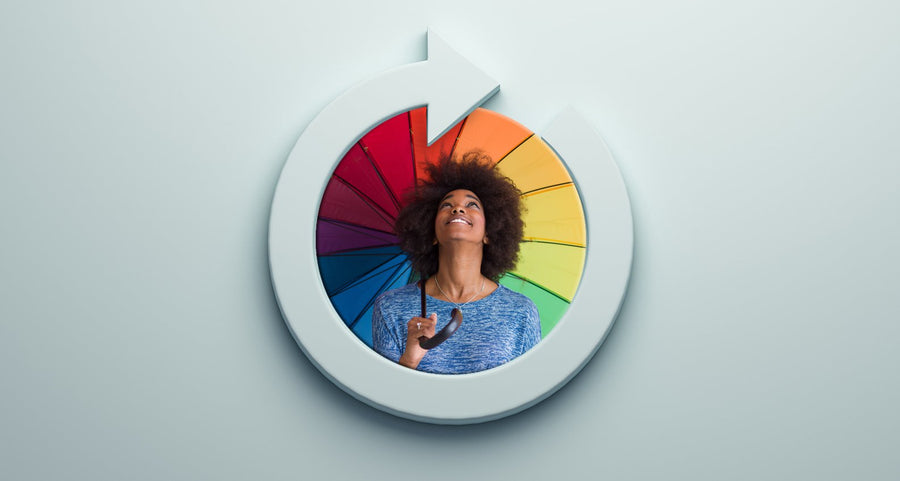 It's easy to overindulge. You may find yourself eating more significant portions or drinking more than you typically would, while also neglecting your fitness routine — not an optimal combo. Not only can overindulging lead to weight gain and lower energy levels, but it can also slow digestion and lead to occasional bloating and heartburn. At times, it can even be related to restless sleep, headaches, and decreased mental focus. Fortunately, there are ways to get your physical and mental systems back on track after binging.
Increase Your Daily Hydration Intake
Drinking water can help flush toxins out of your body. On average, the human body is about 70 percent water, and about 20 percent of it comes from your diet.1 At least, it should! Water-rich foods like watermelon, cucumber, and celery are excellent additions to your diet, but you also should keep up your water intake throughout the day.
So, how much water should you be drinking? There are two methods to consider: the bodyweight method and the 8x8 method. The bodyweight method means dividing your weight (in pounds) by half. This gives you the number of ounces of water you should drink every day. Therefore, someone who is 175 pounds should drink 87.5 ounces of water per day.
If you go by the 8x8 method, you should be drinking an 8-ounce glass of water eight times per day. So, 8x8=64 ounces. This method is better left as an absolute minimum since it doesn't consider factors like biological sex, age, body weight, and exercise.
One of the things you can do to keep on track with your drinking habits is to set reminders for yourself. If you use Google Calendar, Fitbit, Alexa, or Siri, set reminders for yourself to drink a certain number of ounces at intervals throughout the day. You can also  make plain water more enjoyable by adding in lemon wedges, cucumbers, or mint! 
Include More Veggies Into Your Daily Diet
Add more veggies into your diet to help cleanse your system. Easier said than done, but veggies don't have to be boring or difficult to make! For instance, artichokes are low-fat veggies rich in fiber, protein, and antioxidants. They're known for lowering "bad" cholesterol and boosting "good" cholesterol levels, regulating blood pressure, improving liver function and digestive health, reducing cancer risks, and easing symptoms of digestive discomfort.2 Steam, roast, grill, or broil them to add variety to your diet.
Beets are low in calories but rich in fiber, which makes them ideal for controlling digestive health.3 Just one cup of beetroot holds about 3.4 grams of fiber—a fantastic amount of fiber for meeting your overall daily recommended amount.4 Beets can aid in weight loss and go well with salad or when made as beetroot dip.3 You can even add beet powder to smoothies to easily get those nutrients in.
Broccoli is another vegetable to add to your post-indulgence diet. It is rich in fiber and protein, and it is also packed full of antioxidants. Studies have also shown broccoli to reduce inflammation in the gut and restore balance to the gut microbiome during a detox.5 Broccoli is delicious when roasted with olive oil or sautéed with garlic. 
Amp Up Your Exercise
Getting into an everyday routine with exercise at its core is essential for both the body and spirit. Take it slow but steady with small changes in increments as you work up toward your ultimate goal. Set mini-goals you can reach within a month or so instead of pressing yourself to lose a bunch of weight all at once and risk burning out.6
One of the best things you can do for yourself is to create your own home gym. Get yourself sweating at home with these five simple tips.
1. Start Simple
Start off with a durable yoga mat, some resistance bands, and a couple of kettlebells or hand weights. Once you've gotten into your groove, take your workout up a notch by adding more equipment.
2. Buy Second Hand
Save some cash by getting your exercise equipment from Facebook Marketplace or OfferUp. You can also find useful, gently used equipment at your local thrift stores.
3. Set Up Your Space
Set up your gym in a space that works best for you, whether in front of the TV, on an outdoor patio or balcony, or inside a spare bedroom you aren't using. This should be a safe place which gives you enough room to move around and step away from work during the day. If you need to pack up your stuff post-workout, store as much as you can vertically to save floor space.
4. Skip the Membership
Check out Instagram, YouTube, TikTok, and other social media platforms with videos for your workout video inspiration. Gym memberships get expensive, and of course, you have to leave your own home. Just bring up your favorite channel, and burn those calories with instructors you love — for free!
5. Do Your Own Thing
Stick with whatever workouts feel right for you. Don't feel like you need to hop on any bandwagon; they might not be the suitable method for you. Focus on finding your groove and not whatever fad workout is trending right now.
Start a Cleanse
Jump-start your goals following a period of indulgence with a cleanse. This is an excellent way to eliminate toxins, boost your energy levels, improve your mood, strengthen your immune system, and so much more. If you're feeling bloated and sluggish, choose a cleanse targeting your digestive system and helps reduce digestion discomfort. The right cleanse can leave your body and mind feeling refreshed.
It's also helpful to start your cleanse with specific goals in mind. Pick the time frame you want to achieve your goals within. A short-term cleanse might work better if you've only had a four-day weekend of heavy eating, while a long-term cleanse may be more appropriate if you've been eating this way for weeks, months, or even years. A 48-hour pre-cleanse is sometimes necessary since it involves boosting your water intake and eating a clean diet. 
One of the ways to work through a post-party detox diet is with a supplement like Polisorb. This gives you fast-acting support when you're suffering from symptoms like gastrointestinal upset, nausea, and mild digestive discomfort. Simply add some to your routine for extra assistance in relieving the uncomfortable and aggravating effects of a binge.
Enjoying life a little too much doesn't have to leave you feeling unhealthy and regretful! Enjoy yourself and get back on track after indulging by taking small steps that you can maintain!
RESOURCES: 
1 https://www.detoxify.com/blogs/health/how-to-drink-more-water
2 https://www.healthline.com/nutrition/artichoke-benefits
3 https://www.healthline.com/nutrition/benefits-of-beets
4 https://globalfoodworld.life/beets-9-impressive-health-benefits
5 https://www.healthline.com/nutrition/benefits-of-broccoli
6 https://www.webmd.com/diet/obesity/features/is-your-weight-loss-goal-realistic