"Neglecting My Digestive Tract was Making Me Sick"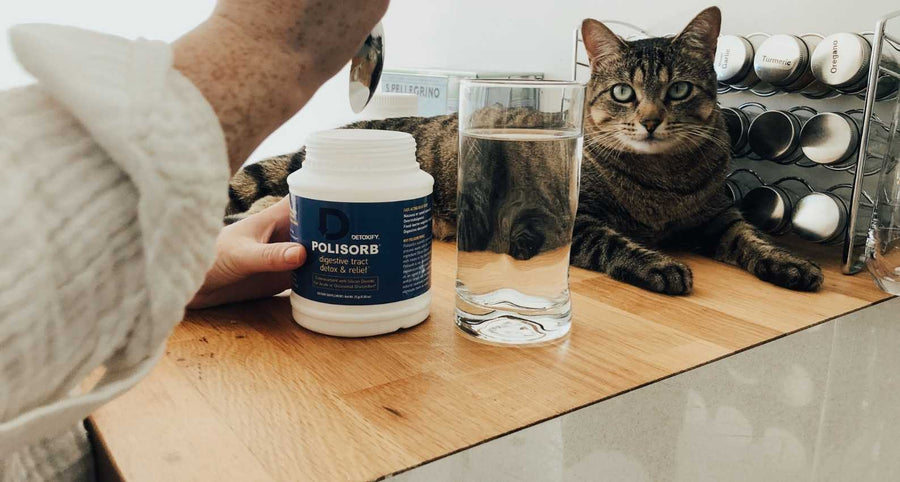 "I saw reviews of how this product works wonders on the body as a whole, and I'm so happy Polisorb did the same for me."
↓
share
Due to quarantines and increased time at home, the COVID-19 pandemic has led to many moments of self-reflection. Naturally, health and diet became a significant concern as 2020 progressed. It is important to note that while maintaining nutritional health is an excellent physiological objective, it is a psychological one as well. That's where we come in. Detoxify is all about promoting and maintaining the brain-gut connection, especially by promoting a healthy gut microbiome.
Polisorb, a digestive tract detox for relief, is a fast-acting cleanse, aimed at gastric relief for periodic use. While we could go on for days about Polisorb's excellence, it's often better to read about product experiences from first-hand accounts, like the one that follows. 
---
My Journey with Polisorb
If we've learned anything from last year, it's that health is the real wealth. If you ask me, 2021 is the year of making mindful decisions when it comes to our bodies and what we're putting in them. Generally, I try to stick to a more holistic approach when it comes to medicine or supplements, so I was thrilled when I stumbled upon Polisorb. 
Initially, I purchased Polisorb to help with an upset stomach. It had everything that I was looking for: simple ingredients (only composed of silicon dioxide!), easy to use, fast-acting and effective. The first time I tried it out, I'd eaten something that didn't agree with my stomach and it worked within 15-20 minutes! I was so impressed that I looked into how it works; it isn't digested but actually moves through your digestive tract picking up toxins along the way before leaving your body. Apparently, Europe has been using this product for years, and I'm so happy that it's now being sold in the United States via Detoxify.
Since it worked so well for my upset stomach, I decided to try it as a cleanse. Once again, it was quick and effective. I definitely recommend following what it says on Detoxify's website and drink eight to 12-ounce glasses of water when doing this cleanse. Staying hydrated is key. Other than knowing my body was getting rid of any bacteria and toxins, the best part about using Polisorb was the after effects it had on my body as a whole.
I struggle with eczema on my arms and legs, and there was a noticeable improvement over time. Since gut health and skin clarity are so closely linked, it's as if my skin followed suit in the detox and was cleaned out as well. Other than helping my eczema, I also noticed improvements in other gut-related issues, such as energy and food sensitivities. I experience food sensitivities, so it made me happy to see Polisorb is gluten free, non-GMO, vegan and contains no sugars or additives. 
Keep Your Digestive System On Track with Polisorb Shop Polisorb
Something interesting I read up on is how the gut also affects mental health. When your microbiome is out of whack, your mind can suffer as well, resulting in depression, bipolar depression, anxiety and restlessness. Since the pandemic, the discussion around mental health has definitely become more common, which only gives more of a reason to take care of your gut health! 
During my initial research of this project, I saw reviews of how this product works wonders on the body as a whole, and I'm so happy Polisorb did the same for me. This product is a game changer, and I will definitely continue to use it. Highly recommend!