Celebrate Valentine's Day 2021 Old School With These Totally Sharable Digital Valentines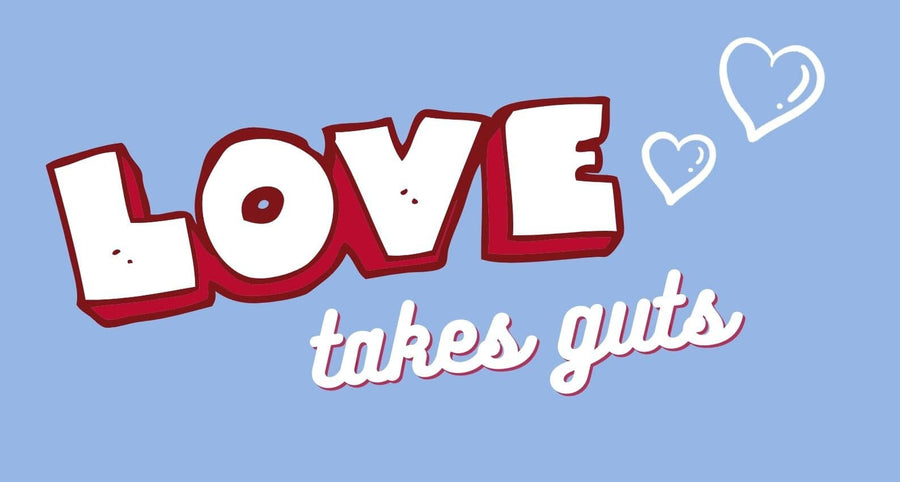 90% of your neurotransmitters including GABA, Dopamine, and serotonin are produced in your gut
↓
share
It's almost Valentine's Day 2021, and we're kickin' old school. Because Valentine's Day was so much easier when we were young. And in like.
We're reliving the days when Valentine's Day was uncomplicated. We delivered silly cards and chocolates to decorated shoe boxes. We dropped a hint to our crush with a special message on a conversation heart. We may have even snuck a kiss on the walk home from school. 
All this nostalgia has our hearts a flutter and our guts in twist. 
When it Comes to Love: Trust Your Gut
But before we get to celebrating, let us drop a little gut health knowledge.
Ninety percent of your neurotransmitters, including GABA, Dopamine, and serotonin, are produced in your gut. Yes, we said serotonin. For those of you who don't know, serotonin is the hormone known as the "happiness hormone." It is an important neurotransmitter regulating your moods and many other body functions. And, we all know, our moods are elevated when love is in the air. That's why we're taking the time to share how much we love your guts — and our own! 
And now, class is over my friends. Back to the celebration! Be sure to learn more about how your gut health plays a key role in your overall well being right here. 
Show someone special you care. Download and share these digital Valentine's Day cards on their social media. 
How to Share Static Valentines:
On your desktop or laptop? Right click the image and select "Save Image As". Save to your computer.
On your Smartphone or mobile device? Hold your finger on the image. Choose the option "Save image." 
 How to Share Valentine Videos:
Click the video to be redirected to the Giphy website. Download from Giphy.