What is the Detoxify Rewards Program? (And How Do I Sign Up?)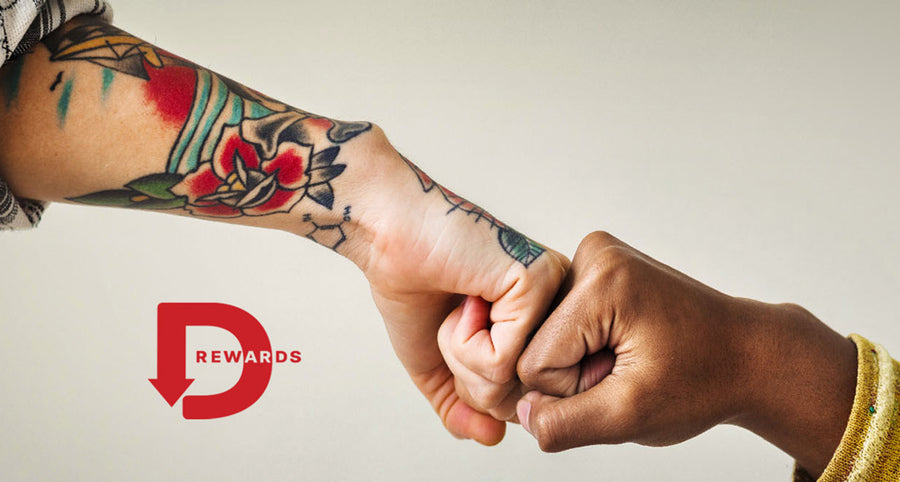 Just like our simple-to-understand, same day detoxes, Detoxify Rewards is easy-to-understand and even easier to save.
↓
share
Does Detoxify offer discounts? Do we ever! Read on for answers to all your questions about the best ways to save on your preferred cleanse regimen.
Does Detoxify Offer a Loyalty Program?
Yes! You can sign up for a Detoxify account to qualify for our Rewards Program. Once you're a member, points pop up instantly anytime you buy one of Detoxify's effective cleanse formulas, such as:
What is the Detoxify Rewards Program?
When you sign up for Detoxify Rewards, you earn points when you spend money on your favorite products. It's a way to say thank you to our valued customers and show our gratitude for your patronage.
How Detoxify Rewards Work
For every dollar you spend at Detoxify, you earn one point you can use toward future purchases. The more often you cleanse, the more you're able to save. You'll also earn other bonuses throughout the year. When you earn 100 points, you can cash in and redeem your points for a $10 Detoxify promo code. You'll always see your points balance at the top of the page when you log into your account.
To sign up, simply click Join. Enter your name, email, and intended password, hit the "Create Account" button, and you're all set!
Why Detoxify's Loyalty Program is Worth It
There's no cost to sign up for the Detoxify Rewards Program, and you can start saving on cleanses and other products right away. In fact, you get 10 points in your account just for completing your Detoxify signup! You don't even need to agree to receive our promotional emails - you can opt out and still earn points.
Another benefit? Unlike with many other customer loyalty programs, you don't have to spend to earn Detoxify Points. These are some of the other great ways to snag savings:
15 points for connecting with Detoxify on Insta

25 points for sharing info about us with your Facebook friends

25 points if you review your latest purchase

50 points if you add a photo to your product review

50 points when you reach your annual anniversary as a customer

75 points if you post a video review

100 points on your birthday every year

100 points when you successfully refer a friend to Detoxify (they make an order)
To make the most of your account, check back frequently on the "Earn Points" tab. We frequently post new opportunities so you can optimize your rewards potential! Points show up in your account right away and they never expire, so you can redeem for savings now or anytime in the future.
Just like our simple-to-understand, same day detoxes, Detoxify Rewards is easy-to-understand and even easier to save. 
You never have to sign up for individual promotions - you automatically earn points anytime you make a purchase, connect with Detoxify or participate in one of our other great earning initiatives.
Detoxify discounts are at your fingertips with our loyalty program. Sign up to save today! Reach out anytime by emailing our team.