3 Easy Steps to Selecting the Detoxify Brand Product Right for You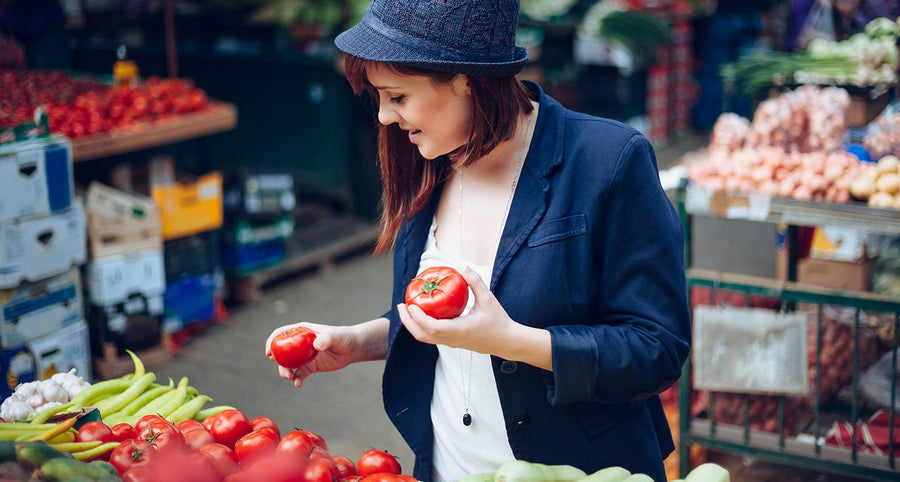 You've committed to becoming a healthier you. And now it's time to choose the Detoxify brand product(s) that will help you along your journey.
Detoxify leads the industry in the science of healthy detoxification. Since day one, we've created products that help support your health and wellness goals.
Starting a new supplement routine is exciting and can be a little overwhelming. There are always questions about your lifestyle, overall health, and interactions with current medications — which is why you should always talk to your doctor before starting. And of course, always follow suggested use guidelines from the product labels.
If you need just a little more help navigating your new healthy supplement regimen, this is the place for you. We'll take an up-close, in-depth look at how to choose the Detoxify brand products to help you achieve the results you're looking for.
All Detoxify brand products offer amazing detoxification benefits and can be used alone or in combination as part of your regular cleansing routine. Before we go further, if you have any questions about cleansing, etc., read to the end, we'll get your questions answered.
Choose the Detox Cleanse Right for You
Whether you prefer a ready-to-drink option, are looking for a sugar-free cleanse, or perhaps you really love Green Tea flavored options, Detoxify brand cleansing products offer a variety of options to make choosing your cleansing product easy-peasy. 
Ready to get started? Use these three easy steps to find the product right for you.  
Types of Detox Cleanses
Digest Tract Cleanse vs. Multi-System Herbal Cleanses:
Multi-System Herbal Cleanses
Detoxification involves the removal of unhealthy substances or toxins from the body. In the case of Detoxify's multi-system herbal cleanses, detoxification is facilitated in the digestive, urinary and circulatory systems.
Polisorb Digestive Tract Detox
A digestive tract detox is considered a subtype of detox in which the cleanse only takes place in the digestive tract. Polisorb is a digestive tract detox focused on quickly removing toxins currently in your digestive tract. 
Polisorb can help with fast-acting, situational relief. 
Take Polisorb as soon as you feel any stomach issues including upset stomach, nausea, or stomach pain, or if something you ate isn't sitting well in your system.
It's easy! Mix Polisorb with water or any other clear liquids (tea, juice, etc.) and drink! Polisorb will grab toxins in the digestive tract and use your body's natural cleansing process to eliminate them as waste. Polisorb minimizes downtime and discomfort. It's a great product to help kids' tummy aches as well.
Or, add Polisorb to your calendar as a regular digestive tract cleanse.
Toxins, bacteria and other harmful particles make their way into our digestive tract even for the cleanest, most healthy eaters. Using Polisorb monthly is the purest ingredient to help cleanse your digestive tract comfortably and easily.
Used in combination, or alone, multi-system and digestive tract detoxification can support your healthy lifestyle goals.
Reset Your Lifestyle or Reboot Your Body Cleanses:
Fast-acting cleanses like help to reboot your body's natural cleansing systems. These options are formulated flush your circulatory, urinary and digestive systems quickly and infrequently. 
Periodic cleansing supports your overall wellness goals and helps your entire body to reset. Products like Ready Clean, XXtra Clean, and Mighty Clean, are formulated to be regularly incorporated into your healthy lifestyle, helping your body to stay balanced.
Short-term vs. Long-term Detox Cleanses:
In the case of Detoxify herbal cleanses, short-term versus long-term refers to both the number of days you can dedicate to cleansing and how long your results will last.
For our friends looking for a shorter time commitment meant to rapidly cleanse your system, we explore short-term detox options, typically only one to three days. Short-term detoxes are short-term for a reason. Especially in the shortened time frame, the cleanses are often very intense and can leave your body tired if done for longer than designed. 
On the other hand, long-term (or multi-day) detox cleanses can easily be incorporated into your busy lifestyle. Long-term cleanses like our Ever Clean 5-Day Cleansing Program can help your body become balanced and build on healthy habits. When you start a long-term cleanse your body gradually adjusts to healthier habits, meaning they'll be more likely to become part of your lifestyle.
Polisorb + Herbal Cleanse = A Winning Combination!
Amazing things happen when you pair Polisorb with Detoxify herbal cleanses for your urinary, circulatory and digestive systems. Our proprietary herbal blend and powerful ingredients help lower toxic impurities, replenish important vitamins and minerals, and help you maintain healthy hydration levels.
Save with Multi-System Detox Bundles including our seven-day Sugar-Free and Gut Health bundles. Or reset your entire body and life with the 10-Day Reset bundle combining the enterosorbent science of Polisorb with the long-term results of Ever Clean.